RedRock Podcast Network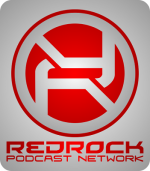 Podcast Name:
RedRock Podcast Network
Short Podcast Description:
Redrock has two shows on the same feed, The Shiznit Show is a variety show kind of like morning radio without the music and commercial. And #PodOfThrones which is a review show of the Game Of Thrones.
Long Podcast Description:
RedRock is the home of The Shiznit Show which is a talk show that covers everything from celebrity gossip to serious social issues with a whole lot of funny thrown in and Pod of Thrones reviews and predictions about all things Game of Thrones!