Past Due Audio Series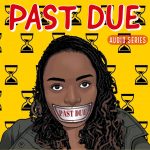 Podcast Name:
Past Due Audio Series
Short Podcast Description:
A candid look inside the life of a struggling creative.
Long Podcast Description:
Underwhelmed by life and overwhelmed by disappointments, a 30-year-old writer and entrepreneur takes an introspective look at her life, and its shortcomings. Has her time come and gone, or is she simply a late bloomer?