Dainty Thug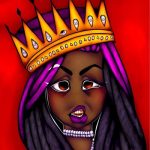 Podcast Name:
Dainty Thug
Short Podcast Description:
Rosa Sparks gives her unfiltered but dainty opinions on pop culture because everything is trash.
Long Podcast Description:
Join Rosa Sparks as she reviews and give her opinions on pop culture, social media trending topics and politics from a womanist blerd perspective. Always unfiltered, always dainty.