Character Corner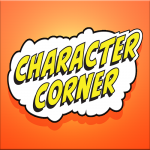 Podcast Name:
Character Corner
Short Podcast Description:
Deep dive into your favorite comic book characters and creators as we dig through the crates for key issues to explore the history behind them.
Long Podcast Description:
Dpalm & Kriss love talking about Comic Books & Comic Book Characters. The Character Corner lets them do just that. We pick some of our favorite characters from DC, Marvel, Image and more to discuss their backgrounds and important issue runs. We cover some characters you might not know about or you wan too learn more about. This is the perfect show for both those who only know these characters from the movies and for hardcore comic book readers. Check the show notes for the key issues we discuss.