House of Blerds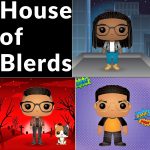 Podcast Name:
House of Blerds
Short Podcast Description:
A Family Of Blerds and we talk comics, movies, tv, video games and more.
Long Podcast Description:
At House Of Blerds we are family. We discuss the thinks we geek about from movies, tv, and comic books. We will even discuss the stuff we don't like.