Beat Club Podcast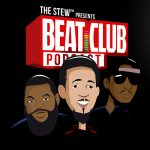 Podcast Name:
Beat Club Podcast
Short Podcast Description:
A place where producers & beat-makers get heard!
Long Podcast Description:
The creators of The Stew Beat Showcase have come together to create a radio platform for producers and creatives who love beats. Listen in as our comedic and uncensored hosts share production from their growing community of producers, the Beat Club™, interview special guest and cover topics from a producers point of view.